Windpaddles latest creation and the Nick
enjoying it to the max
Windpaddle new products annoucement
Windpaddle has now come out with the Scout model sail and a sail for SUP boards. Check them on on the windpaddle blog.
WindPaddle Cruiser sail in action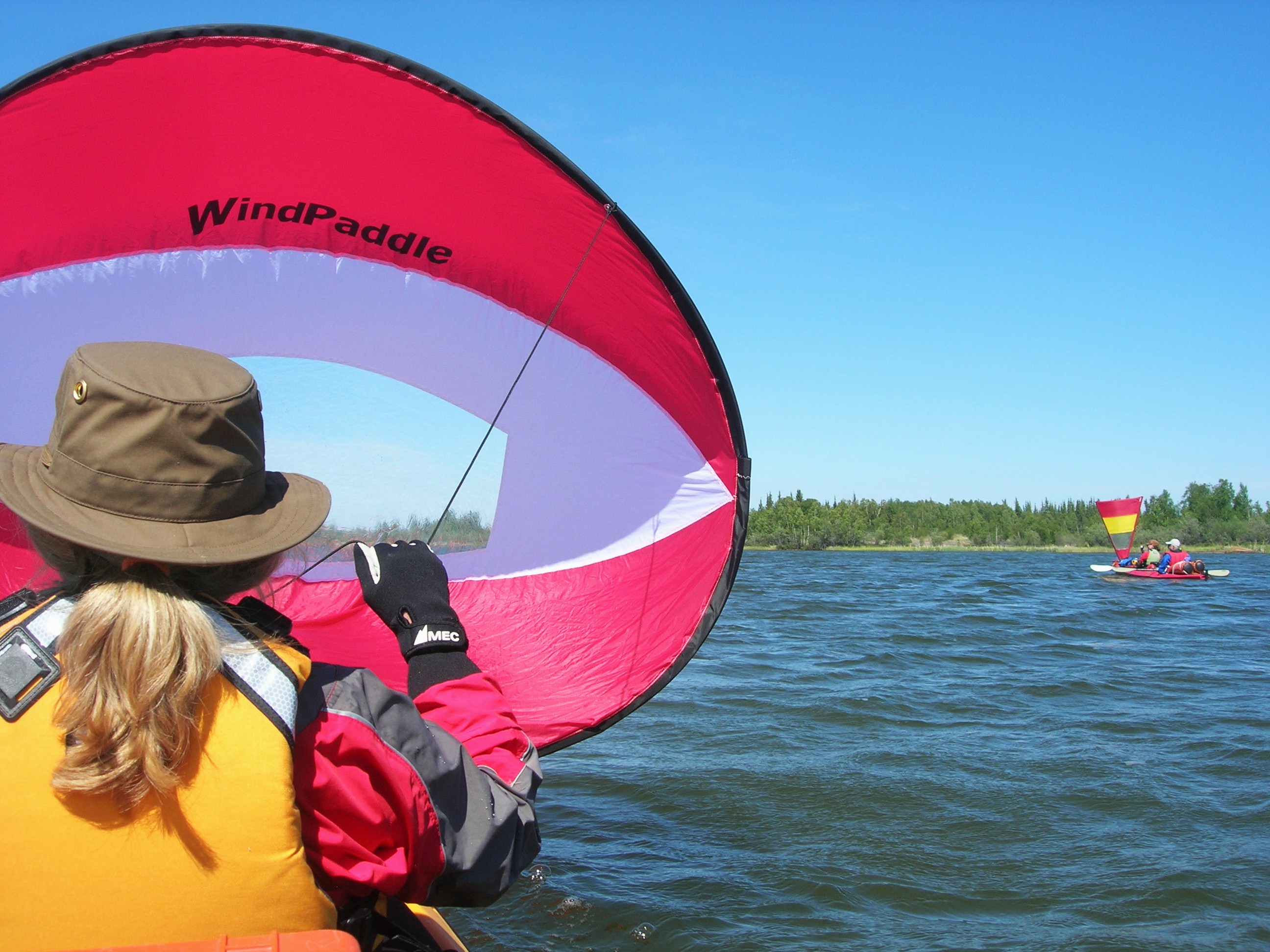 Pa_S110 upper right in background.
Demo Models in town now
My first two demo sails have arrived and I must admit they are looking good. Once there is some open water in Yellowknife, I will have them up and running doing some sea trails and getting to know the product first hand. I prefer having a good operating knowledge of the sails I advertise and learning to manage them is have the fun.
Some happy sailors using our Windpaddle

sails and you can join them
This is the Windpaddle Adventure model in action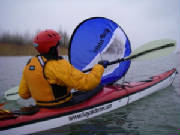 The larger size is called the Cruiser
Why paddle when you can "WindPaddle"
Tundrasails is pleased to be able to offer Wind paddles sails for canoeist and kayakers. We have just recently added this line and will be putting in a few more details shortly. We hope to have this product in stock by next month. The sail comes in two sizes and we will of course have both for you to choose from. In just need a few days to get the pictures and stuff up loaded but please check back in a few days and everthing will be ready for you. I will also stock accessories that will enhance your sailing experience by making it all the easier. Thanks for your patience, Cheers, Greg
Please contact me for pricing and shipping details. I may be reached through e-mail at
cominco@theedge.ca
, by Skype as cominco2 or by phone 867-444-3007. E-mail is the best as I check frequently and anything that arrives I will get. Cheers, Greg